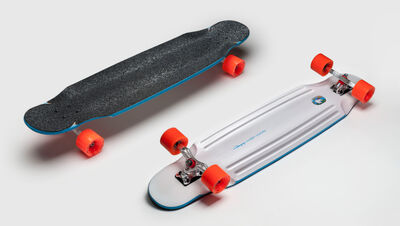 Construction
Edit
The composite construction of the Chubby Unicorn consists of a layer of triaxial E-glass, followed by a pre-milled basswood core, bound by a sidewall of Orangatang urethane, followed by an additional layer of triaxial E-glass, and finished off with a layer of UHMW, or ultra high molecular weight polyethelene.
The Chubby Unicorn is typically used for downhill and freeride.
Ad blocker interference detected!
Wikia is a free-to-use site that makes money from advertising. We have a modified experience for viewers using ad blockers

Wikia is not accessible if you've made further modifications. Remove the custom ad blocker rule(s) and the page will load as expected.