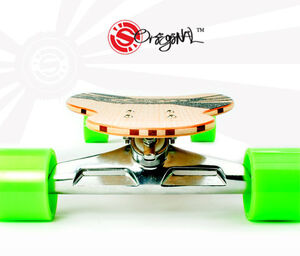 Founded in 2002, Original Skateboards is a Longboard company located in New Jersey.
Original Skateboards
Edit
Original Skateboards was founded in 2002 by two brothers, Scott and Brad Imbrie. Despite the name "Original Skateboards" they predominantly sell Longboards and Longboard parts.
Ad blocker interference detected!
Wikia is a free-to-use site that makes money from advertising. We have a modified experience for viewers using ad blockers

Wikia is not accessible if you've made further modifications. Remove the custom ad blocker rule(s) and the page will load as expected.